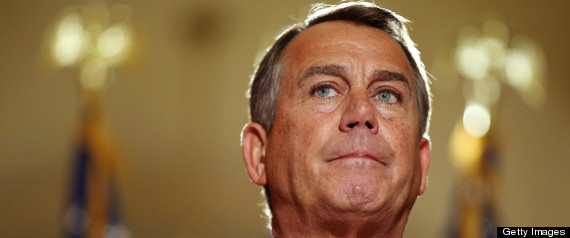 The U.S. government was spared from going over the fiscal cliff earlier this year because
God spoke to a group of Republicans
and told them not to turn against House Speaker John Boehner -- at least, that's what they've told the Washington Post.
Barely 36 hours after the caustic New Year's Day vote, Boehner faced a coup attempt from a clutch of renegade conservatives. The cabal quickly fell apart when several Republicans, after a night of prayer, said God told them to spare the speaker. Still, Boehner came within a few votes of failing to secure his speakership on the initial vote, an outcome that would have forced a second ballot for the first time in nearly a century.
"How we get there, God only knows," he said.
HuffingtonPost